WHO WE ARE
Western Cables is an Argentine Company devoted to the manufacture and distribution of musical instrument cables. We also commercialize professional audio and audio facilities cables. The aim of this musicians' company, with headquarters in Ituzaingó, Buenos Aires, is to find a national alternative to the great offer of imported cables from all around the world.
Since the beginning of Western Cables, it has always been our concerned to find and develop the necessary high standard technology that allows us to compete with the best brands in the market.
After years of hard work, we are proud to see that our products have got a high quality standard, appreciated not only by professional musicians but also by important sound companies and audio installers.
Using the best materials in the market, with qualities under international standards such as IRAM / ISO 9001/2000, and also following endless tests of laboratory, we have developed a reliable, resistant, aesthetic and pro cable.
Tinned virgin copper, soft PVC of the latest generation, aluminum foil, thread of Jute and noise reducer carbon coverage are some of the materials used during the manufacturing process.
This procedure is carried out with modern twisting devices and high speed extrusion machines with cold fog cooling systems. From the beginning of the process to the final reeling each step is controlled by highly qualified personnel.
As well as our instrument cables, all our products are entirely handmade, with a double conductivity test and high response to the mechanical traction. These include stage snakes and special cables for audio installation in recording studios, theatres, nightclubs, radios and churches. In addition, we offer our own Custom Shop where we prepare and develop products under customer specifications.
Western Cables is proud to offer a 100% quality product, entirely made in Argentina, for the demanding domestic and international markets.
Julio Sáez
President
Julio Sáez
PRESIDENT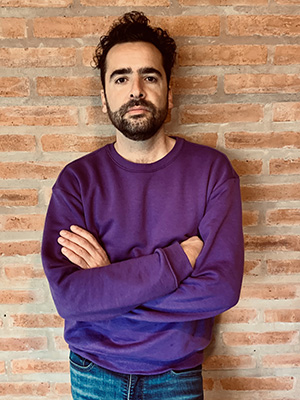 Emanuel Sáez
VICEPRESIDENT
Bárbara Sáez
MARKETING & SOCIAL MEDIA